This beautiful body the Father gave us to carry our spirit around in on this planet is very divine, and unique in it's own way. The body was made to heal itself if given the right properties.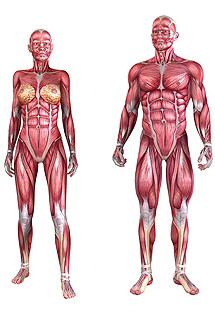 It is our responsibilities as believers to learn what the word states about our bodies and how we should care for them. We must remember our spirit controls our bodies once we learn the word. We cannot treat our temple like the world does, they run to the worldly physicians to get help that the Father promised he would give. Don't get me wrong doctors are important, and we need them, but they should not take the place of the word. What do I mean? I always use this analogy when someone ask me about healing. Go to God first, you take the word and speak it over your body, you demand and command your body to be healed. You ask the Father what your body needs. Jesus didn't always just lay hands He used clay to heal, he used water, he would use different things depending on the situation. The word states in James 5:14 Is any sick among you? let him call for the elders of the church and let them pray over them, anointing him with oil in the name of the Lord: and the prayers of faith shall save the sick, and the Lord shall raise him up. You can look to our link page to research biblical and healing oils, you must know which oils to use. We as the body of Christ must begin to trust God and stop allowing fear to grip us when sickness comes. Sometimes it is something we can do ourselves. High blood pressure, diabetes, high cholesterol, heart problems all these things can be healed if we make a decision to be like the 3 Hebrew boys and deny ourselves food that we know is taring our bodies down. Read the book of Daniel. We know that cake, pies, cookies, ice cream, eating meat everyday destroys this temple the Father gave us. There are so many natural remedies that one can take for the health of the body. I really don't understand why people trust in chemical medicines instead of natural substances. The side affects of most drugs is what destroys the body not the sickness. God said I give you herbs for medicine. Ezekiel 47:12 The bible tells us in Luke: 43-48; Matthew 9:21 And a woman having an issue of blood twelve years, neither could be healed of any, came behind him, and touched the border of his garment: and immediately her issue of blood stanched. And Jesus said who touched me? When all denied, Peter and they that were with him said, Master, the multitude throng thee and press thee, and sayest thou, Who touched me? And Jesus said, Somebody hath touched me for I perceive virtue is gone out of me. And when the woman saw that she was not hid, she came trembling, and falling down before him, she declared unto him before all the people for what cause she had touched him, and how she was healed immediately. And he said unto her, Daughter, be of good comfort: thy faith hath made thee whole: go in peace. Matthew 14:34-36 When they had crossed over, they came to the land of Gennesaret and when the men of that place recognized Him, they sent out into all that surrounding region, brought to him all who were diseased, and begged Him that they might only touch the hem of His garment. And as many as touched were made perfectly whole. Jesus, the Father wants you healed. He is the physician. One may say Christ he isn't here anymore, Christ is His word. The scripture tell us, in the beginning was the word, and the word became flesh and dwelt among us. That word was Christ our Savior John 1:1 and 1:14
Mark 6:56 Wherever He entered into villages, cities, or in the country, they laid the sick in the marketplaces, and begged Him that they might just touch the hem of His garment And as many as touched Him were made well.
What do we recognize from these passages of scriptures first she said within herself, meaning her faith was at the point where she already believed before even touching Jesus she would be made whole. She realize she had gone to the physicians and no one could help her. She reached out in faith touched his garment she was made whole, he said your faith hath made you whole.
Many may not know, but during those times the garments that were worn, even Jesus garment, around the hem had tassels with the word of God intertwined in them for remembrance. John 1:1 states, in the beginner was the word and the word was made whole. verse 14 states and the word became flesh and dwelt among us. Jesus is that word. Jesus let this woman know by faith she believed and therefore she was healed. We Must believe the word of God and say within our selves, but most importantly we must say out of our mouths we are healed. Do we understand what the scripture means in Isaiah 53:5 But he was wounded for our transgressions, he was bruised for our iniquities the chastisement of our peace was upon him, and with his stripes we are healed. We are healed is past tense, we have our healing if we just have faith and believe. Remember our new born again spirit dominates our flesh. we can't be moved by the five physical senses, we must agree with the word states. The scriptures are life to those who believe, the word states doubt not in your heart, but believe what you say shall come to pass. Sometimes healing comes in minutes, it may take time, but know with time healing does come. Pray, seek, ask, knock seek the Lord find out what is it the body needs. Do you have bad eating habits, it could be your body breaking down from consistent abusive. Seek the Lord, yes go to the Doctor once you find out the problem seek for natural healing. Our sight gives a host of alternatives you can use.
I know that doctors are hear to help us in time of emergencies and for medical care.Once you go to the Dr. and he give you a prescription for what ails you, you should go home and search for a substitute that does not have those bad side affects that will kill you. Do we believe God or not, how can we continue to take drugs that give you a warning to say you may die and then pray and ask God for healing. We must first look to Jesus the author and finisher of our faith. I know that most of the challenges we have in our bodies can be healed without physicians. We must delve into the word and find out what this body needs to heal itself before it gets out of control and then you run to the doctor because we are not obedient to what the word states about sickness and disease.
Please close this page and go back to the Wellness and Links tabs, there you will find a host of information regarding products and services your body will Love. God Bless you