Soul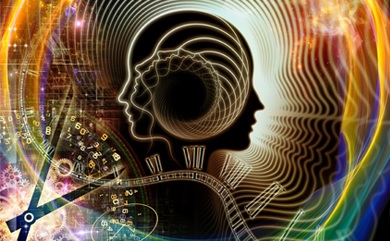 The Soul Of Man
We have already established that man is Tri-Part Spirit, Soul and Body
1st Thessalonians 5:23 And the very God of peace sanctify you wholly; and I pray God your spirit and soul and body be preserved blameless unto the coming of our Lord Jesus Christ.
Now that our spirit is alive unto God once born again, it is our responsibility to renew our minds with the word of God, so that we can live by our spirit not our will, mind and emotions.
Before we excepted Christ we lived unto ourselves, what ever our flesh wanted we satisfied it, not ever thinking about what God the Father thought about our actions. Now that you have this new relationship with Father God walk in the spirit. We should no longer do our own thing, we have been purchased with the precious blood of Christ.
The word of God plainly teaches us how to train our soul, our intellect, our mind, our emotions and our character. The following scriptures will be an asset for those of you who are new babes in Christ, and for some who have been born again but have struggled to become grown up, or mature in your daily walk with the Father.
Ephesians 4:20-32 Put off the Old Man Put on the New Man
But ye have not so learned Christ; if so be that ye have heard him, and have been taught by him, as the truth is in Jesus: That you put off concerning the former conversation the old man, which is corrupt according to the deceitful lusts, and be renewed in the spirit of your mind; and that ye put on the new man, which after God is created in righteousness and true holiness. Wherefore putting away lying, speak every man truth with his neighbor; for we are members one of another. Be YE ANGRY, AND SIN NOT: let not the sun go down upon your wrath: Neither give place to the devil. Let him that stole still no more; but rather let him labor, working with his hands the thing which is good, that he may have to give to him that needeth. Let no corrupt communication proceed out of your mouth, but that which is good to the use of edifying that it may minister grace to the hearers.
And grieve not the holy Spirit of God, whereby ye are sealed unto the day of redemption. Let all bitterness, and wrath, and anger and clamour, and evil speaking, be put away from you, with all malice. And be ye kind one to another, even as God for Christ's sake hath forgiven you.
Be ye therefore followers of God, as dear children; And walk in love, as Christ also hath loved us, and hath given himself for us an offering and a sacrifice to God for a sweet smelling savour.
We must as the true children of the Father realize we are a chosen generation:
Exodus 19: 5-6
Now therefore, if ye will obey my voice indeed, and keep my covenant, then ye shall be peculiar treasure unto me above all people for all the earth is mine:
And ye shall be unto me a kingdom of priests, and a holy nation. These are the words which thou shalt speak unto the children of Israel. The word teaches we are Abraham seed and heirs to the promises.
1 Peter 2:9
But ye are a chosen generation, a royal priesthood , an holy nation, a peculiar people; that ye should shew forth the praises of him who called you out of darkness into his marvelous light:
Which in time past were not a people, but are now the people of God which had not obtained mercy, but now have obtained mercy. Dearly, beloved, I beseech you as strangers and pilgrims, abstain from fleshly lusts, which war against your soul. Having your conversation honest among the Gentiles: that, whereas they speak against you as evildoers, they may by your good works, which they shall behold, glorify God in the day of visitation.
Deuteronomy 7:6
For thou art an holy people unto thy God: the Lord thy God hath chosen thee to be a special people unto himself, above all people that are upon the face of the earth.
This portion of the site discusses the soul of man to teach you who you are, so you can walk as someone special on the face of this earth. You must stop looking at yourself as some shameful person. The world has beat our people up for years making us think we are the scum of the earth, when we are not, we are that CHOSEN GENERATION!!!
The predicament of our people has been because of disobedience to the Father, serving other god's not believing in our Father, He told our forefathers what would happen to us if we chose to serve other god's. You can recognize this in Deuteronomy chapter 28 (the curse) or (the blessings) read it, and choose. You will see that this is the state our people are in today. If we all would just turn around and follow after our Father our world would be a better place to live in. Choose you this day whom you will serve (Good or Evil).
Deuteronomy 10:15
Only the Lord had a delight in thy fathers to love them, and he chose their seed after them, even you above all people, as it is this day.
Deuteronomy 14:2
For thou art a holy people unto the Lord thy God, and the Lord hath chosen thee to be a peculiar people unto himself, above all nations that are upon the earth. Why are we not that people, because we made a choice to follow the world and it's system, not the Father.
Isaiah 43:21
This people have I formed for myself they shall show forth my praise. We praise Him on Sunday but live a life that is not pleasing to HIm.
Matthew 5:16
Let your light so shine before men, that they may see your good works, and glorify your Father which is in heaven.
Philippians 2:15
That ye may be blameless, the sons of God, without rebuke, in the midst of a crooked and perverse nation, among whom ye shine as lights in the world. Is your light shining?
Luke 2:79
To give light to them that sit in darkness and in the shadow of death, to guide our feet into the way of peace.
John 14:27
Peace I leave with you, my peace I give unto you: not as the world giveth, give I unto you, Let not your heart be troubled neither let it be afraid.
Ephesians 5:8-11
For ye were sometimes darkness, but now are ye light in the Lord: walk as children of light: For the fruit of the Spirit is in all goodness and righteousness and truth; proving what is acceptable unto the Lord. And have no fellowship with the unfruitful works of darkness, but rather reprove them.
Colossians 1:13
Who hath delivered us from the power of darkness, and translated us into the kingdom of his dear Son.
2 Corinthians 5:17-21
Therefore if any man be in Christ he is a new creature; old things are past away behold all things are become new. And all things are of God, who hath reconciled us to himself by Jesus Christ, and hath given to us the ministry of reconciliation; to wit that God was in Christ, reconciling the world unto himself, not imputing their trespasses unto them; and hath committed unto us the word of reconciliation. Now then we are ambassadors for Christ, as though God did beseech you by us we pray in Christ's stead be ye reconciled to God. For he hath made him to be sin for us; who knew no sin; that we might be made the righteousness of God in him.
Jeremiah 29:11
For I know the thoughts that I think towards you, saith the Lord, thoughts of peace, and not of evil, to give you an expected end.
Jeremiah 9:23-24
Thus saith the Lord. Let not the wise man glory in his wisdom, neither let the mighty man glory in his might, let not the rich man glory in his riches: But let him that glorieth glory in this, that he understandeth and knoweth me, that I am the Lord which exercise loving kindness, judgement, and righteousness in the earth: for in these things I delight, saith the Lord.
Romans 12: 1-2
I BESEECH you therefore, brethren, by the mercies of God, that ye present your bodies a living sacrifice, holy and acceptable unto God, which is your reasonable service.
And be not conformed to this world: but be ye transformed by the renewing of your mind, that ye may prove what is that good, and acceptable, and perfect will of God.
Philippians 4: 8
Finally, brethren, whatsoever things are true, whatsoever things are honest, whatsoever things are just, whatsoever things are pure, whatsoever things are lovely, whatsoever things are of good report if there be any virtue and if there be any praise think on these things.
1st Peter 1:13
Wherefore gird up the loins of your mind, be sober, and hope to the end for for the grace that is to be brought unto you at the revelation of Jesus Christ.
As obedient children, not fashioning yourselves according to the former lusts in your ignorance: But as he which hath called you is holy, so be ye holy in all manner of conversation Because it is written, Be Ye Holy; For I Am Holy.
Psalm 119:11
Thy word have I hid in my heart, that I might not sin against thee.
1st John 1:9
If we confess our sins, he is faithful and just to forgive us our sins, and to cleanse us from all unrighteousness.
1st John 5-6
But whoso keepeth his word, in him verily is the love of God perfected: hereby know we that we are in him. He that saith he abideth in him ought himself also so to walk, even as he walked.
John 8:32
And ye shall know the truth, and the truth shall set you free.
Galatians 1: 15-16 Galatians 2:20
But when it pleased God, who separated me from my mother's womb, and called me by his grace, to reveal his Son in me, that I might preach him among the heathen; immediately I conferred not unto flesh and blood.
I am crucified with Christ: nevertheless I live yet not I, but Christ liveth in me: and the life which I now live in the flesh I live by the faith of the Son of God, who love me and gave himself for me.
Colossians 3:16
Let the word of Christ dwell in you richly in all wisdom; teaching and admonishing one another in psalms and hymns and spiritual songs, singing with grace in your hearts to the Lord.
Philippians 2:5
Let this mind be in you, which was also in Christ Jesus. Who, being in the form of God thought it not robbery to be equal with god: But made himself of no reputation, and took upon him the form of a servant, and was made in the likeness of men And being Found in the fashion as a man, he humbled himself and became obedient unto death even the death of the cross.
We must live our daily lives walking by the spirit and by faith.
Hebrew 11:1-2
Now faith is the substance of things hoped for, the evidence of things not seen. For by the elders obtained a good report. through faith we understand that the worlds were framed by the word of God, so that things which are seen were not made of things which do appear.
These scriptures let us know that we live on another level than others, we live by faith and not by sight, we do not live by our five physical senses any longer. We live by the word. If our senses are saying something other than what the word states we must learn how to refute the senses and walk in the spirit by speaking the word to our circumstances and let the word change the situation what ever it may be.
2 Corinthians 4:18
While we look not at the things which are seen, but at the things which are not seen: for the things which are seen are temporal: but the things which are not seen are eternal.
Romans 10:17
So then faith cometh by hearing, and hearing by the word of God. Without hearing the word you struggle in your walk. You stubble, and the cares of the world zap your strength. We must be students of the word. If you listen to negative reports all day and never hear the word but once a week, you cannot stand in the day of adversity. Your spirt isn't strong enough. We faulter in our ways because we don't hear enough word to build our faith.
2 Corinthians 5:7
For we walk by faith not by sight.
As we grow in the word our spirit will lead us to the scriptures we need to keep us strong in our relationship with our Creator. study the word, learn scriptures live by what you read. The Bible is not a story book, it is not a history book. The Bible is the will of God, he inspired man to write it, to lead man back to the true God. The Israelites was and is God's chosen people, when they disobeyed the father over and over again. He scattered them and let them live by their own ways serving false gods, of animals, wood, gold etc. the word tells us God would bring His people back to Himself. But the loving father that He is, reached out to all mankind not just the children of Israel. If the children of Israel learn who they are in Christ their lives will change. We are those children of Israel.
I say what the scripture states: Matthew 6:33
But seek ye first the kingdom of God and his righteousness, and all these things shall be added unto you.
Matthew 7: 7
Ask, and it shall be given you; seek, and ye shall find; knock and it shall be opened unto you.
Matthew 11:22-24
And Jesus answering saith unto them, Have faith in God. For verily I say unto you. That whosoever shall say unto this mountain, Be thou removed, and be thou cast into the sea and shall not doubt in his heart, but shall believe that those things which he saith shall come to pass; he shall have whatsoever he saith. ( Recognize you shall have what you say) Therefore I say unto you, what things soever ye desire, when you pray, believe that ye shall receive them, and ye shall have them. and when you stand praying, forgive, if ye have ought against any that your Father also which is in heaven may forgive your trespasses. But if ye do not forgive, neither will your Father which is in heaven forgive your trespasses.
You see, we must walk in love and forgive all. Our Father loves us so much He doesn't want us walking around hating our brothers and sisters. People want the Father to give them everything, but what are we giving him, give him your pain and sorrow and He will give you your desires. Don't think for one minute that you can judge people by their possessions and think oh they are blessed by the Lord, you shall know them by the fruit they bare, if they are walking in the Spirit. If they are walking by love. People ascertain things a lot of ways, doesn't mean God gave it to them.