Spirit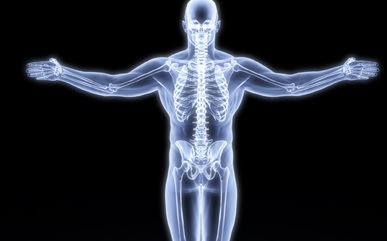 YOUR BORN AGAIN SPIRIT
Personifies who YOU really are
You are a Spirit, you have a Soul, and you live in a Body
This page could be the most important information you've ever read. Let's start out with this profound statement: YOU ARE A SPIRIT. What do I mean? I want you to begin to live your life like the INVISIBLE MAN that you are. Your skin, your body is only the house that carries your true self around to live in this atmosphere we call earth. Your spirit, soul and your body are three different entities, and they have different functions.
Your spirit only functions properly when you are in close relationship with the one who breathed the very breath of life in you. The Spirit of the one and only TRUE God.
Genesis chapters 1 and 2 King James Version
In the beginning we were created out of the dust of the ground, we became a living soul and then God breathe in us the breath of life. When Adam was created he was in close communication with the Father. The Father would come down in the cool of the day and have conversations with Adam. Adam was made in the image and likeness of our creator. Adam named all the animals and he was responsible for caring for this planet we call earth. Adam had all authority over everything that lived on this planet at that time. When Adam broke fellowship/committed high treason with his Father, his spirit man died. The word of God tells us Adam would surely die, but we know Adam lived to be 930 years old when he died. When the creator said Adam would surely die, Adam's spirit died not his fleshly body. The Father said He would bring his people back to him. The plan our Father had was to bring Jesus Christ into the world to live as a man, to die and shed his blood as a man/without the shedding of blood there could not have been reconciliation with God and man, and to be raised from the dead as a man so that we could be Born Again, just as Jesus was born again. What a love plan, only love could create a son and know from the beginning he was born to die and shed his blood for man kind. We must know by faith and believe that we can live again with ultimate and deep relationship with our Father the Creator of Heaven and Earth. I want you to believe by faith that the bible is the living word/will the Father left for us, to lead and guide us back into complete fellowship with him. The bible is not a history book, it was written for one reason, inspired by God to lead his people back to Him. That's it!!!!
Genesis 1:26-27
And God said, Let us make man in our image, after our likeness: and let them have dominion over the fish of the sea, and over the fowl of the air, and over the cattle, and over all the earth and over every creeping thing that creepeth upon the earth. So God created man in his own image in the image of God created he him; male and female created he them.
Colossians 3:10
And have put on the new man, which is renewed in knowledge after the image of him that created him.
For we are his workmanship, created in Christ Jesus unto good works, which God hath before ordained that we should walk in them.
The following scriptures will give you truth regarding your spirit being dead unto God your Creator until you are Born Again
1st Thessalonians 5:23 Amplified Version
And may the God of peace Himself sanctify you through and through (separate you from profane things, make you pure and wholly consecrated to God); and may your spirit and your soul and body be preserved sound and complete (and found) blameless at the coming of our Lord Jesus Christ (the Messiah).
The word of God is telling the believer that your spirit soul and body belong to the Father. He desires to live and move through us and with us to give the believer a victorious life once we learn how to walk in the spirit and renew our minds with the word of God.
11 Corinthians 4:16 Amplified Version
Therefore we do not become discouraged (utterly spiritless, exhausted and wearied out through fear). Though our outer man is (progressively) decaying and wasting away, yet our inner self is being (progressively) renewed day after day.
Walking in the newness of life can sometimes be challenging, because we lived by the five physical senses and not being led by our spirit. If we continue on in the faith our spirit will began to dominate our flesh and minds. The word of God will penetrate our hearts and lead us in the direction our spirit should go. This can only happen if we meditate on the word and become doers of the word and not hearers only.
Psalm 104:30 King James Version
Thou sendest forth they spirit, they are created and thou renewest the face of the earth.
The word is telling us that this body has a spirit on the inside. The body is the house that carries the spirit God placed inside us. We His recreated people!!!
My soul yearns for You (Oh Lord) in the night, yes, my spirit within me seeks You earnestly.
The word of God tells us to seek ye first Kingdom of God and his righteousness and all these other things will be added unto you. Seeking the Father, spending time with Him is important as a believer. How do we seek Him? By studying the word and spending time in fellowship with Him and others in the Faith.
Luke 8:54 King James Version
And he put them all out, and took her by the hand, and called saying, Maid arise. And her spirit came again, and she arose straightway, and he commanded to give her meat.
1 Corinthians 6:17 Amplified Version
But the person who is united to the Lord becomes one spirit with Him.
We become one with Him as we get to know the Father and His ways. So many people think it is boring or hard to be a believer, I say it is easy once you make up your mind that the creator knows everything about you, and that He loves you with an ever lasting love.
That we should commune with Him because He designed us to be one with Him, He is our Father and He wants to take care of your every need. The Father longs to be with you, He will always be there for you. He said He will never leave you or forsake you. Our so called friends will leave us, forget us abuse us, misuse us, but the Father will never judge you, He will be right there in the mist of all your trials and tribulation. He will comfort you like no other.
Some people find it hard to fellowship with someone they can't see, but as I said you are a spirit the real you know one can see either. When you look at your self not your body, as a spirit it becomes easy to have a relationship with the Father because we are the same, invisible (wow) once I realized this my entire walk changed.
Romans 8:9 King James Version
But ye are not in the flesh, but in the Spirit, if so be that the Spirit of God dwell in you. Now if any man have not the Spirit (Recreated Born Again Spirit) of Christ, he is none of his.
The world does not understand that God the Father was separated from man for a long time, until He created His son Jesus Christ, Yeshua to come down and shed his blood for the remission of Adams sin. Jesus came through the spoken word of God.He was sinless because He did not come from the corrupt seed of man.I did not have a connection of blood line through human flesh, there was not sperm no seed. Every human born after Adam was already born into a sinful state. It's not the things you do in life that separate you, it is the fact that you refuse to give your life to the Creator. God spoke Jesus into existence and his mother Mary received the word that was spoken unto her. One may ask, Who is considered the world? Unbelievers, those who do not live for, trust in the one and only true God, those who have not excepted Jesus Christ as their redeemer, those who do not believe that Jesus came into this world to die on behalf of man kind. Who rose from the dead for the entire world.
The Word of God States you MUST BE BORN AGAIN
John 3:3-8/16 King James Version
Jesus replied "verily I tell you no one can see the kingdom of God unless they are born again" How can someone be born when they are old? Nicodemus asked. "surely they cannot enter a second time into their mother's womb to be born" Jesus answered, "Verily, verily I say unto you thee, "Except a man be born of water and of the Spirit, he cannot enter into the kingdom of God. That which is born of flesh is flesh; and that which is born of Spirit is spirit. Marvel not that I said unto thee, Ye must be born again.
For God so loved the world, that he gave his only begotten Son, that whosoever believeth in him should not perish, but have everlasting life.
What does it mean to truly be born again? Being born again, is like living all over again, it is like learning as a baby and starting over. I can only use myself for example, when I learned what the Father did on behalf of man it pricked my heart. I wasn't forced to become born again, if you really know all that the Father went through to get His family back from the control of self you would want to live for Him. Before I was born again I was selfish sometimes, angry at the world, angry at my life, would say anything that came to my mind and didn't care about who or how it would hurt another. I lived to do what ever I pleased, and liked it. Once I understood that I came from a royal priesthood that I could have peace, love, joy, happiness and most of all eternal life with the Father in all circumstances I changed. The old me died, there was a new girl in town, a new plan for my life, a life for others, to show others you can live in health, in peace and have the desires of your heart. My everyday aim is to be pleasing in the eyes of the Father. He is my best friend, my brother and He is the King of Kings and the Lord of Lord. I see my self as royalty living a life with the one who created me in His image and His likeness. Once you decide to love the Lord your God with all your heart, your mind, and soul your life will change, It's not because of what the Father can do for me it is what we do for each other. He leads me and guides me all the days of my life. Yes I do have challenges and yes some times it can be a little hard but He comforts me and makes everything OK
Romans 8:15 Amplified Version
For (the Spirit which) you now received (is) evidently means you didn't have it before you are Born Again, not a spirit of slavery to put you once more in bondage to fear, but you have received the Spirit of adoption (the spirit producing sonship) in (the bliss of) which we cry Abba Father!!!
John 3:24 Amplified Version
The one who keeps the Father's commands live in him, and he in them. and this is how we know that he lives in us. We know it by the Spirit he gave us.
Our new born again spirit must stay connected to our Creator by feeding this spirit the spiritual food it needs. THE WORD OF GOD (the scriptures) tell us man shall not live by bread alone but by every word that proceeds out of thee mouth of God. Bread feeds our physical body, the word feeds the spirit to make it strong and transforms us into the image of God. It recreates our character, it encourages us to walk in the fruit of the spirit which is love, joy, peace, long suffering, gentleness, goodness, faith, meekness, and temperance.The word tells us if we live in the spirit, let us also walk in the spirit. let us not be desirous of vain glory, provoking one another, envying one another. Matthew 4;4; Galatians 6:22-26 King James Version.
Ephesians 4:22 King James Version
That you putt off concerning the former conversation of the old man, which is corrupt according to the deceitful lusts: and be renewed in the spirit of your mind and that you put on the the new man which after God is created in righteousness and true holiness.
The real you is the "hidden" man of the heart, or the hidden spirit.
The word encourages us to understand the new spirit once born again, the spirit must be developed.
Our spirit can only be developed by reading the word, studying the word with other reference books, commentaries and dictionaries. If you don't like to read buy the bible on DVD or CD and listen to it in your car or at home. Take notes and learn the word, do what the word tells you to do. I encourage you to read Matthew, Mark, Luke and John so you may understand the gospel. The Bible is the only book in the world that tells the truth before it happens. You will learn that once you become one with the word, faith comes by hearing, I encourage you to find a place that you can fellowship with, a place you feel comfortable where you are not murmuring or complaining no one is perfect, we are forever growing in grace and mercy with one another. The love walk is the best way. the word states if you hate your brother you are none of His. So we must all walk in love, He said to love your enemies, do good unto those who may say all manner of things against you. I can do all things through Christ who strengthens me.
11 Corinthians 5:17 King James Version
Wherefore if any man be in Christ there is a new creation, old things have passed away, behold all things have become new. But all these things are of God (your spirit is new)
Old things are passed away, meaning that old nasty self, that self that cusses, slanders, live like crazy meaning senseless living to please all your fleshly desires. That person must change from the inside out, that old person was crucified with Christ when you gave your life to the Lord. It is know longer that old you that lives but Christ in you the hope of glory. We are suppose to be like little Jesus Yeshua walking this earth, when Jesus Yeshua left this earth he gave all authority to the believer we should be making disciples Just like Jesus did, we should be spreading the gospel telling others about the goodness of the Lord.
1 Corinthians 5:17 Amplified Version
Therefore if any person is in Christ (the Messiah) he is a new creation (a new creature altogether); the old (previous moral and spiritual condition) has passed away. Behold, the fresh and new has come!!
Philippians 2:5 King James Version
Let this mind be in you, which was also in Christ Jesus: who being in the form of God, thought it not robbery to be equal with God: but made himself of no reputation, and took upon him the form of a servant, and was made in the likeness of men.
Ezekiel 36:26 King James Version
Ezekiel prophesied A new heart also will I give you, and a new spirit will I put within you.
Romans 7:22 King James Version
For I delight in the law of God after the inward man. Our flesh, body/soul was not re-created it is and was our spirit.
We should delight in living for the Father, we should delight in pleasing Him, we should delight in being different from others, I love knowing I am different from the average cat. It is easy to be like everyone else in the world, but if you want to stand out from others be like Christ. Be willing to make a difference. He will take you on a fun journey with Him, it is fun being a believer, you have gifts and access to the Father at anytime, you can talk to Him all day and He will tell you things and share His heart with you. I am so glad I have a relationship with my Father, not a religion, not a tradition, going to church on Sunday and living like a heathen during the rest of the week, When you have a relationship with the Father you don't care a lot about what others think of you as long as you know the Father is pleased. I am so glad I got beyond living day to day going to work and it's the week end. It's so much more to life, living for other people making a difference in others lives, giving to the poor, taking care of the elderly, the homeless, the weary, the downtrodden, the broken etc. Our lives are not our own, We should live to up lift others with the word, our intellect can only go so far, but the scriptures the word is eternal, ever lasting. It changes circumstances, it turns things around daily.
Ephesians 3:16 Amplified Version
For he would grant you according to the riches of his glory, that ye may be strengthen with his ability in the inward man.
The Holy Spirit makes his home in our inward spirit.
John 16:13
The Holy Spirit is the agent on earth today, Jesus said I am going away, but I am going to send you another comforter. The Holy Spirit will lead you and guide you into all truths, He will show you the way the truth and the light, He will correct you He will be right by your side.
Romans 10:9-10 King James Version
That if thy shall confess with thy mouth the Lord Jesus, and shalt believe in thine heart that God raised him from the dead thou shalt be saved. For with the heart man believeth unto rightousness; and with the mouth confession is made unto salvation
After you make your confession that you believe the Father sent his son Jesus to die on the cross, buried him and raise him from the dead, ascending to the Father then your spirit comes alive just as he did when he rose from the dead. Your old spirit comes alive unto God and you become Born Again!!!!
Or do you know that all of us who have been baptized into Christ Jesus have been baptized into His death? Therefore we have been buried with Him through baptism into death, in order that as Christ was raised from the dead through the glory of the Father, so we too might walk in newness of life. For if we have become united with Him in likeness of His death, certainly we shall be also in the likeness of His resurrection.
Our Salvation is by faith in believing
Acts 16:30-33 Baptism Follows Faith
And after he brought them out, he said sirs, what must I do to be saved? And they said, believe in the Lord Jesus, and you shall be saved, you and your household. And they spoke the word of the Lord to them together with all who where in his house. And he took them that very hour of the night and washed their wounds, and immediately he was baptized he and all his house hold.
Hebrew 9:22 King James Version
It is our identification with the death, burial and resurrection of Christ that baptism represents. Jesus shed blood is what cleanses us from our sins.
Not being washed with water, it is Christ death that is the payment for our sins, Jesus burial is the proof that He, in fact died, Jesus resurrection is the proof of God the Father's acceptance of the sacrifice of Christ and that death is conquered. For an individual to be baptized is to make public proclamation that he is trusting in Christ work, that he is naming himself with Christ and trusting what Christ has done.
Likewise reckon ye also yourselves to be indeed dead to sin, but alive unto God through Jesus Christ our Lord.
But let it be the hidden man of the spirit/heart
Wherefore, as by one man sin entered into the world, and death by sin: and so death passed down upon all men, for that all have sinned ( spiritual death)
For as by one man's disobedience many were made sinners, so by obedience of one shall many be made righteous. Jesus obedience to the Cross
It is our desire that each of you realize sin is not what you do, sin is being separated from the Father. Because of Adam we are all born into sin and shaped in iniquity. We are born physically but dead spiritually until we except Christ and are born again.
Know that the spirit longs to be in fellowship with the Father. We encourage you to confess the sinners prayer, study the word daily, spend time in prayer, learn who you are in Christ, find a bible believing church that teaches the word, lay hands on the sick and is full of the power of Christ and be baptized immersed in water.
Father I asked that you forgive me of my sins, I ask you to come into my life and make me new. I do believe that God the (Creator, Father) brought Jesus (Yeshua) to earth do die on the cross, bury him and raise him from the dead for the remission of my sins. Thank You Father I except Jesus as my personal savior and I am now Born Again!!!!
Now your new life begins!! The Holy Spirit now lives within your recreated spirit to actually teach you how to live like Jesus, to walk on this planet and give life to the loss. Our responsibility once born again is to love, love, love, love. As we walk in love, man kind's hatred will fall to the ground and die.Jesus teaches us a new commandment I give you that you love your neighbor as yourself. To love those that hate you, to do good unto those who persecute you. Love is the answer to war, racism, abuse, cruelty, love bares all things.